Believe it or not, all common herbs you use in the kitchen come with numerous medicinal benefits. There is an extensive trail of research that shows how every one of these common herbs provides some of the similar benefits as pain relieving, antibiotic, or anti-inflammatory medicines, and without the side effects. Using these natural herbs regularly in your diet can keep your physical body pain-free, strengthen its strong immunity, and enhance its vitality.
The following list of herbs are the most common herbs in the kitchen. If you do not use them now, you should seriously think about stocking your kitchen with them. These herbs are used in cooking delicious recipes. Not only will you enjoy delicacies, but you will also enjoy disease-preventing benefits. Significant research has been done on the following herbs with respect to their various disease-preventing benefits. The types and amounts of herbs you use will be as required in the recipes or the dosage written below, and they are for prophylactic (disease prevention) purposes only. You can work with an herbalist or Ayurvedic practitioner to use herbs for therapeutic (disease healing) purposes.
In my practice, I have noticed that people will often question whether an herb will work for them when it comes to natural healing. "Will this really work for me?" they will ask. But they believe in drugs unconditionally. The truth is that you will often hear your doctor say, "Try this prescription and see how it will work for you; if it doesn't, we will try another one." It is the same with food and herbs. You have to give them a try to see whether they will work and how well they will work for you.
However, there is one golden rule of Ayurveda you must keep in mind: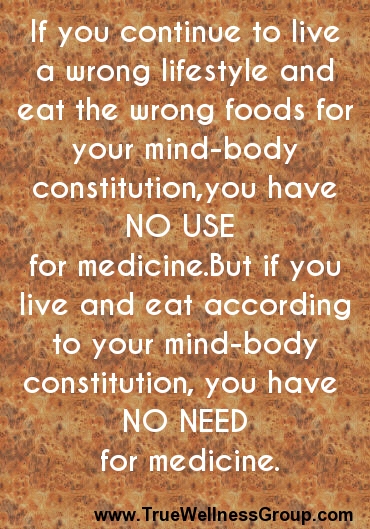 List of Herbs and Spices Recommended for Your Kitchen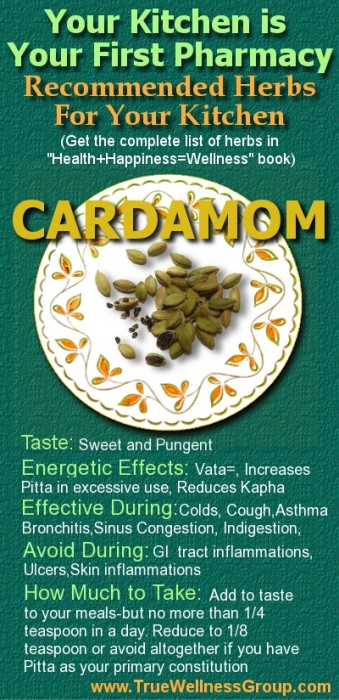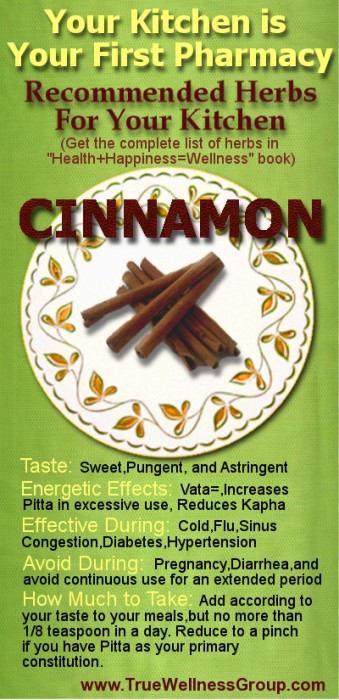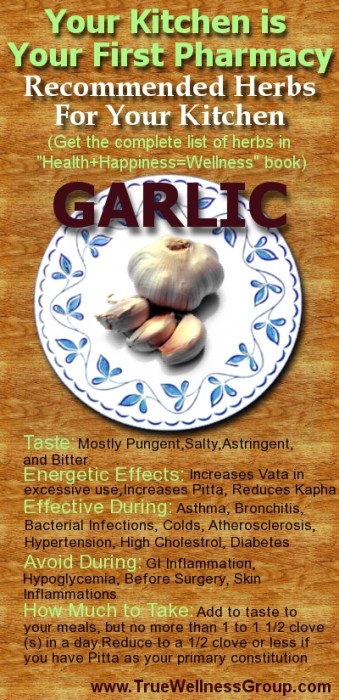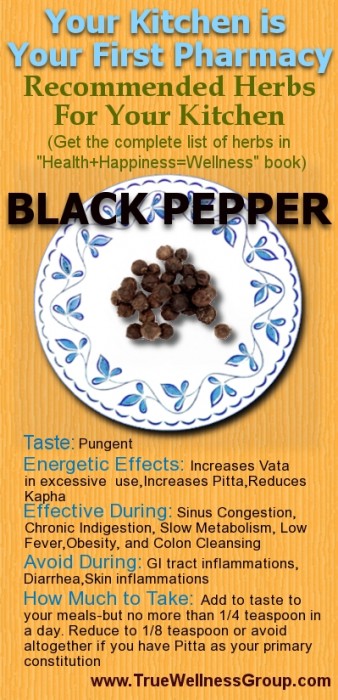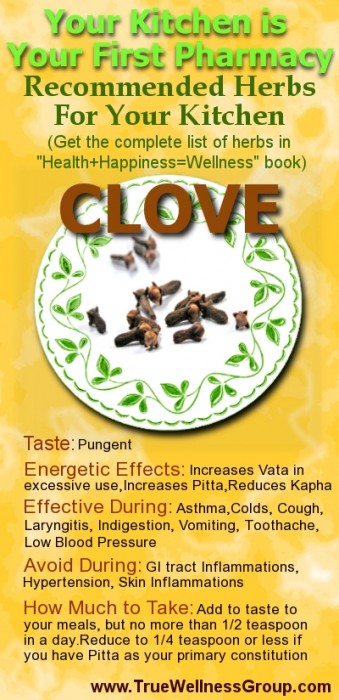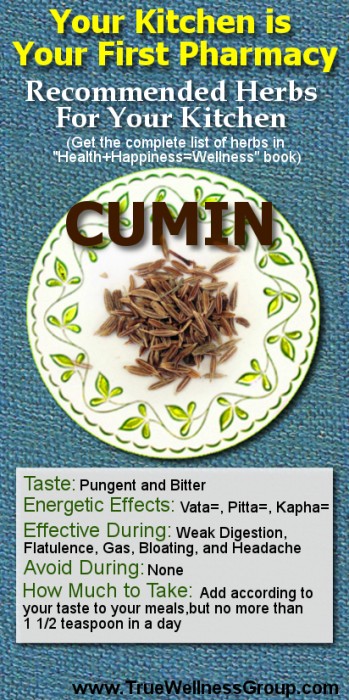 Get the entire list of herbs and spices in the "Health + Happiness = Wellness" book
Get the book now to discover which herbs are more suitable based on your unique mind-body constitution, which herbs you can use under certain conditions, which herbs you should avoid, or take with certain caution.