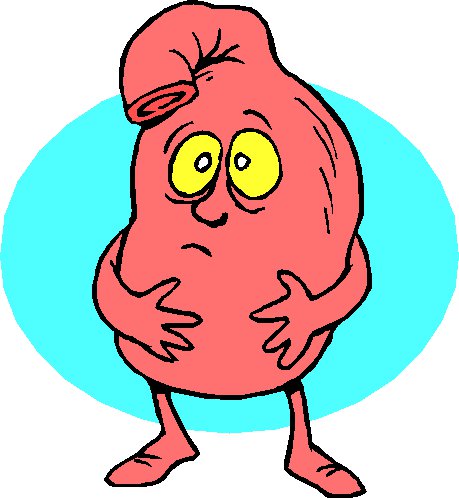 Heartburn, Gerd, Acid Reflux, or Gastritis are all signs of increase in "fire" energy in body.  This creates inflammation and irritation in the inner lining of the stomach. If left unattended, it can lead to ulcer and can contribute to other conditions. It is extremely important to have good digestive system for overall physical and mental health. This is the engine that pulls all the other body systems to health. Taking over the counter medications can help you suppress the symptoms but not eliminate the cause. Follow below the simple natural steps for gastritis cure.
First avoid the following causes before starting gastritis cure treatment outlined below:
Eating "poor" foods combination, uncooked foods, or overeating
Drinking excessive alcohol or caffeine drinks (completely remove these drinks till cured)
Eating excessive chili, pepper, and sour (acidic) sauces
Excessive worry, chronic anxiety, and continuous stress
Note cancer treatment chemotherapy can damage the stomach lining, wait after chemotherapy is over
Simple Steps for Gastritis cure, Acid Reflux, Heartburn, or Gerd:
Keep fast for 2 to 3 days using only liquid diet of milk, soy or almond milk, and buttermilk (Only if your medical condition and body strength allows) Note fasting gives time to inflammation in your stomach to subside and cleanses your system of toxins
Drink coconut water. It is an excellent natural food remedy for gastritis. It gives the stomach necessary rest and provides vitamins and minerals
After fasting or if you can not keep fast, take smaller meals and in between take milk or plain yogurt drinks (buttermilk)
Take 500mg of turmeric with each meal up to 4 times in one day
Take fresh fruits like apple, banana, all berries, and grapefruit separately (not with milk or meals)
Take only steamed and cooked vegetables with cilantro or mint and ginger
Drink 60/40 combination of carrot juice and spinach juice
Last meal should be taken at least 2 to 3 hours before bed time
Continue the above regimen till you see improvement in your gastritis cure. Gradually lower the turmeric to 1000mg per day and take 1000mg of Triphala after the last meal before bed time with warm milk.
Herbal Support: If you have occasional indigestion, use herbal formula Aci-Balance to promote balanced digestion.
Tags:
Health Coaching
,
Wellness