Setting "Speed" Limit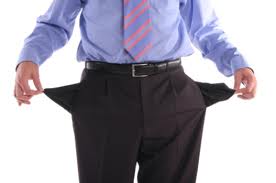 Bad economic cycle is just a nature's way of telling us that we need to lighten up on our material quest. It is great to be on a material quest and enjoy it. I am not implying you need to end it. I am only suggesting that nature is prompting us to set limits on this quest, if we had not already done so. It is not possible to go through life continually accelerating. You have to know your limit and then learn to cruise. In the same way when you enter a freeway you accelerate but then after reaching a speed limit, you cruise. Becoming aware of this fact is a start of spiritual growth to help you with surviving bad economic times.
Learning How to Cruise
No doubt surviving bad economic times can create tremendous anxiety and mental agitation. So besides learning to cruise, it would be even better to grasp how to cruise light. Time is here to drop off excess weight (material or desires for more) and only keep the necessities on your journey. With this action alone, you will immediately lower the level of anxiety and mental agitation. This awareness shapes your spiritual growth. However, I feel the biggest growth is yet to come with the following awareness.
Discovering Real Self
In these bad economic times it is normal to feel down but not out. It is true, what changes in nature outside affects nature inside of us. That is the nature's law.  The question is- has the nature outside of us changed due to bad economy? The fact is, good or bad economy, nature is NOT affected by it. Wouldn't you agree the sun, the moon, the earth, & the seasons, etc. will continue on their rhythmic cycle without missing a beat? This means nature inside of us is also not affected. Think about it! When you gain or lose wealth, you don't say you gained or lost yourself.
So discover your real self. It is beyond any wealth.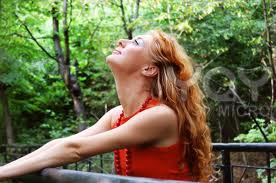 So go out and feel the smooth touch of the air playing with your skin, soak up the warmth of first ray of sun falling on your face, enjoy the coolness of the water flowing through your body, get pleasure from the sounds of chirping birds, experience the ground below bare feet on the wet grass, and you will start to connect and know your real self is part of this. Cultivate this awareness.
Connecting to Real Self
Such an awareness will help you realize you are more than a just your mental self.  You see when you only relate with your mental self, you suffer the agitations.  However, when you relate to your real self, calmness comes over you and you live as a witness to all the drama around you (as outlined in the "Movie" example) You didn't bring any material wealth with you when you were born and nor will you take any with you when you die. The material wealth was never yours and could never define or affect your real self.
Surviving bad economic times requires mental tenacity and can be the test of your perseverance. Let these times be the opportunity for you to discover your real self.  In turn let this awareness of your spiritual being become the strength to your mental self in bad economic or in any turbulent times. Be Well!
If you enjoyed this article, you will find this new book very useful. Click to read the Introduction.
New Book: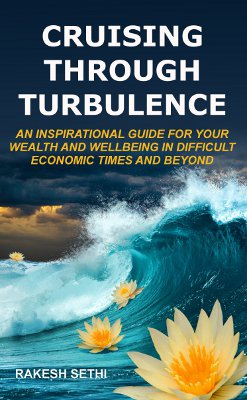 Cruising Through Turbulence: An Inspirational Guide for Your Wealth and Wellbeing in Difficult Economic Times and Beyond
By Rakesh Sethi, BS, CAHP
Tags:
Life Coach
,
Universal Consciousness