Archive for the 'Relationship Advice' Category
How often is it healthy to have sex? Is it beneficial to have more or less often? What is sex? The act of sex connects two beings physically, emotionally, and spiritually. However, if sex is reduced to just a physical act between two beings, its subtle underlying benefits diminish significantly. Human beings like physical touch, emotional engagement, and even spiritual connection. Sex is the only act during which two human experience oneness of all physical, emotional, and spiritual beings. Each being for those brief moments cease to exist by itself. During these moments, is it a human being having a spiritual experience or a spiritual being having a human. You decide. But either way sex plays an important role in our health and aging gracefully. Health and wellness is promoted from the most subtle spiritual levels to gross physical levels of our being.
What Constitutes Sex?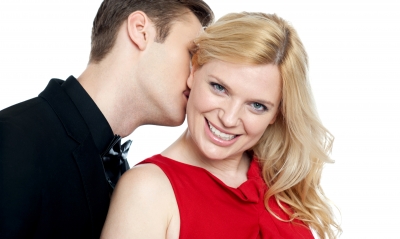 Sex between a loving couple is an intimate expression of love. Sex is often mostly associated to having "hot and steamy" intercourse. This is due to our culture creating such an image about sex. While at times a couple will have such enjoyable moments but the sex is not just restricted to that. In fact, if you live with such expectations, you could be in for a big disappointment. Especially as you age, the sex drive you had at the age of 30 will not be the same at the age of 60. However, the inherent drive for being intimate to give, and to receive love and affection is just the same. It is up to two people to decide how they would like to express their love and sex can take many forms. So continuously redefining your sexual intimacy can not only bring you pleasure but it is also good for your health and aging gracefully.
How Often to Have Sex?
This of course is a very personal preference. However, ancient medical system- Ayurveda offers some general guidance here. For a healthy person, it is based on how much sexual tissue a person can afford to lose in a particular time of the year (or season). Our body's nature inside behaves according to the natural cycle outside. (however, our mind- that's a different story) So follow the guidance below:
In the fall/winter, body is in the fast "build & store" mode to deal with winter. If you lose sexual tissue, it is replenished quickly. So in the fall/winter you can enjoy sex once per day.
In the spring, body is slowly relinquishing fat stored during winter to become light for summer. If you lose sexual tissue, it is replenished slowly. So in the spring you can enjoy sex twice per week.
In the summer, body naturally wants to eat and stay light. If you lose sexual tissue, it takes a lot longer to replenish the tissue. So in the summer you can enjoy sex twice per month.
Note: Diet should be modified to match the seasonal requirements. Also age and other personal health conditions should be considered in forming your sexual habits. Going against the natural cycle means depleting your sexual tissues. The consequences of living with depleted sexual tissues is decreased immunity, infertility, and decreased energy. This in turn will make you susceptible to diseases, loss of health, and speedup aging.
When we follow the rules of how often to have sex, sex is not only a pleasurable activity that supports aging gracefully but also promotes health and wellness from the most subtle spiritual levels to gross physical levels of our being.
Health Tip: Use Amrit  herbal formula to rejuvenate and build all tissues, including reproductive. Both men and women can take this as directed.
"Young Man Kissing his lovers neck" Image courtesy of  stockimages at FreeDigitalPhotos.net
---
---
---
---
---