When asked, what is your most important asset?  Almost everyone often responds a house, a business, a car, or some other form of property or some say a relationship. Most responses revolve around money & material possessions. But truly, when mentioned, almost everyone agrees the most important asset we have is our health.  The importance placed on these material forms of assets symbolizes that we have somewhere along line forgotten our true wealth, and unconsciously, we are spending our biggest asset, health, to gain wealth.
"Health Is Wealth" Cannot Be Taken for Granted
For many of us, we take our health for granted and have forgotten about our body.  Keeping this body healthy is our first and foremost responsibility.  The old proverb- "Health is Wealth" is so true.  A body without health cannot function at its best to produce good relationships, wealth, and happiness.
Your Body is Your Primary "Vehicle" Not Your Car
We only get this one body for a lifetime- cars, houses, and things can be replaced.  Our body is an irreplaceable "vehicle" for our lifetime.  Let's take good care of its health and well being.  Keep your body fit to go through life's journey.  We are not machines.  Our body is warm, alive, and natural.   Then what can we expect from our body when we stuff it with frozen, dead, and synthetically processed food?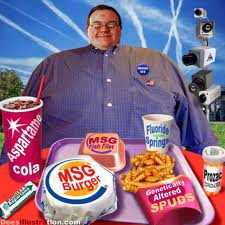 Time to Shift Health Fundamentals is Now
Take a look around you. The results are more than visible in our society with increase in chronic illnesses such as obesity, diabetes, anxiety disorders, depression, and fatal illness like cancer.  Is the picture becoming clear? I hope it inspires you to shift your health attitudes.
How much more evidence we need to change our health fundamentals before it is too late?  It is time to look from a different perspective and return to the health basics.  The fundamental change is to treat and nurture our body with love and patience.
First step in changing health fundamentals is to start Eating Right Foods as per your unique Mind-Body constitution.  Learn this know-how in FREE "simple secrets to good health" mini course. Subscribe here:
Tags:
Health Coaching
,
Life Style